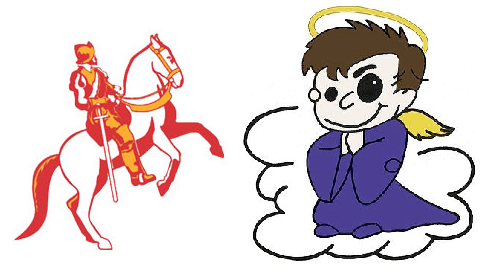 The Holy Bowl: Cathedral Catholic Dons vs. St. Augustine Saints
First Meeting:
September 24, 1966 - USDHS 30 St. Augustine 7
Previous Meeting:
November 11, 2011 - Cathedral Catholic 17 St. Augustine 3
Since their first meeting in front of a packed Balboa Stadium, Cathedral Catholic (formally known as University of San Diego High School) and St. Augustine have developed what is arguably the biggest rivalry in the county. This Friday at 6:30 p.m., Merrill Douglas Stadium at Mesa College will be the stage where these long time foes meet for the 47th time. The team that comes out on top will be in the driver's seat of the Eastern League standings.
Tale of the Tape


#3 CATHEDRAL CATHOLIC (5-2)
Division: III
League: Eastern
Coach: Sean Doyle (17th Season)
Rankings

San Diego Football Network - #3
San Diego Union Tribune - #4
San Diego Reader - #3
Max Preps - #3

Average - 3.25

Impact Dons

Senior QB Garrett Bogart
Passing: 563 yards & 5 TDs

Senior RB Tony Johnson
Rushing: 518 yards & 9 TDs

Senior DB Parker Price
Defense: 3 INTs vs. Helix (09/14/12)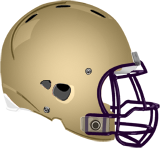 #9 ST. AUGUSTINE (6-1)

Division: IV
League: Eastern
Coach: Richard Sanchez (4th Season)
Last Week's Result:
Defeated Mira Mesa 41-7
Rankings

San Diego Football Network - #9
San Diego Union Tribune - #8
San Diego Reader - #8
Max Preps - #9

Average - 8.5

Impact Saints

Junior QB JoJo Hudson
Passing: 648 yards & 5 TDs

Freshman RB Elijah Preston
Rushing: 374 yards & 2 TDs

Senior LB Ryan Herburger
Defense: 5 sacks & 64 total tackles






Head to Head



Dons Points Scored - 28.1
Saints Points Allowed - 15.4

Saints Points Scored - 34.2
Dons Points Allowed - 14.3

Prediction

St. Augustine 21,
Cathedral Catholic 17



Other Intriguing Match-Ups





Poway Titans (4-2)
at Westview Wolverines (5-1)
Coming off their first home win of the season, Poway will hit the road to face Westview in a game that will most likely decide the Palomar League title. Since losing to Oceanside in week 4, the Titans have defeated their last three opponents by a total score of 107-27. The Wolverines also picked up wins in their last three games since facing their only defeat at the hands of Carlsbad.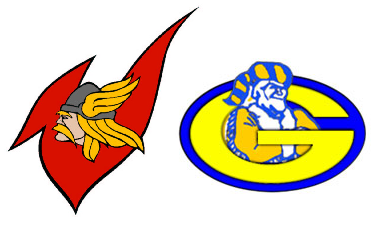 Valhalla Norsemen (4-3)
at Grossmont Foothillers (7-0)
After a thrilling come from behind win over Steele Canyon last week, the undefeated Hillers hope to remain perfect when they host Valhalla and the leading passing attack in the county.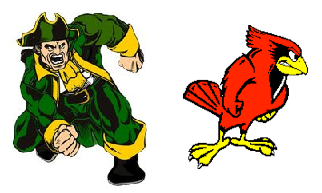 Patrick Henry Patriots (6-1)
at Hoover Cardinals (5-2)
Both teams were off to a 5-0 start before facing their first defeats in week 6. Patrick Henry is coming off a 38-7 win over Scripps Ranch while Hoover dropped their last two games. This game is a must win if either team wants to stay in the City League title race.
Sources